Michigan Tech lost five of its won to the Great War.  Information is limited, but here is what is known of each man's service.
---
Kenneth Ogilvie McEwen (class of 1902)
Canadian Army d. October 12, 1918 (cause of death: unknown). He was from Detroit and took a B.A. from Trinity College, Toronto in 1898, and entered MCM in the 1899-1900 school year. We do not know if McEwen died in combat, though in the fall of 1918, the Canadian Army was engaged in what is known as "The Hundred Days Offensive" the pushed the Germans Spring Offensive back to the final armistice line.
Source: Year Book of the Michigan College of Mines (1898), 123 and (1902), 163.  Thomas Arthur Reed, A History of the University of Trinity College, Toronto, 1852-1952 (Toronto: University of Toronto Press, 1952), 298.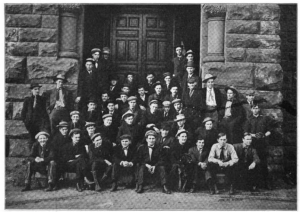 ---
Ira Gladstone Penberthy (class of 1907)
United States Army. d. March 25, 1918 (cause of death: unknown)
Source: Alumni files.
---
Donald Francis Duncan (class of 1909)
United States Marine Corps. d. June 6, 1918 (cause of death: KIA)
Source: Alumni files.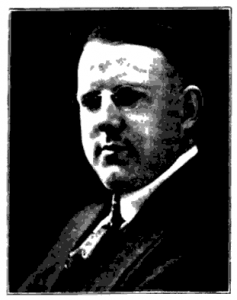 ---
William David Stevens (class of 1915)
United States Army. d. October 13, 1918 (cause of death: flu)
Corporal United States Ordnance Corps Born in Ishpeming Mich December 18 1888 Prepared at the Chauncy Hall School Boston Entered the Institute in 1909 and attended until 191 1 Studied in the Course in Mechanical Engineering Member of the Massachusetts Institute of Technology Orchestra Received his BS degree from the Michigan College of Mines At the outbreak of war he was engaged in important work for the Bethlehem Steel Company and consequently was twice exempted from the draft Becoming dissatisfied however with civilian service he resigned and enlisted in the Ordnance Corps as a private in June 1918 He soon became a corporal and was sent to Aberdeen Proving Grounds Md where he acted as draftsman for the Range Firing Section He was taking care of influenza patients when he was himself taken ill and died of pneumonia on October 13
Source: MIT Alumni Association. War Records Committee, Technology's War Record: An Interpretation of the Contribution Made by the Massachusetts Institute of Technology, Its Staff, Its Former Students and Its Undergraduates to the Cause of the United States and the Allied Powers in the Great War, 1914-1919 (Cambridge, MA: Murray Printing Company, 1920), 121.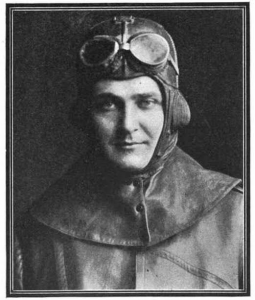 ---
Bernhardt Edward Heine (class of 1917)
United States Army Aviation Service. d. August 10, 1918 (cause of death: accident)
Bernhardt Edward Heine a lieutenant in the Aviation Service of the US Army died as the result of a fall in an aeroplane at Fort Sill Okla on Aug 10 1918 The accident occurred on Aug 2 when the machine in which he was flying with Lieutenant Carsons fell from a height of 1500 ft Lieutenant Carsons was instantly killed but Lieutenant Heine died from his injuries a week later Lieutenant Heine was born at Mount Clemens Mich in 1895 After attending the local High School he entered the Michigan College of Mines and became a Junior Member of the Institute while still a student He graduated in 1916 with the degree of BS In 1914 he served as a transitman for the engineering department of the City of Hancock Mich Lieutenant Bernhardt E Heine Lieutenant Heine had been in the army since 1916 having been with the troops at the Mexican border He had been in the Aviation Section since August 1917
Source: "In Memoriam," Bulletin of the American Institute of Mining Engineers, no. 142 (Oct. 1918): xviii-xxx at xxiv (reprinted in Transactions of the American Institute of Mining and Metallurgical Engineers, 61 (1920): 734).
---
With special thanks to Alison Nealy, Archivist with the University Archives and Copper Country Historical Collections for her voluntary assistance on this project.  Her initial searching broke open the research on two of these men.